Welcome to Our Parts Department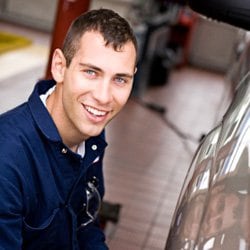 Authentic Ford Parts in Vestal New York
Have you been looking around Vestal for the right Ford part for your crossover, SUV or truck? Instead of rolling the dice on an aftermarket part, come to Feduke Ford for high-quality, genuine Ford parts. These parts have met the high standards of Ford so that you know they will fit your vehicle perfectly. With a large inventory of parts on hand, you will be able to find the right replacement or part in no time. If we don't have the part you want on hand, our part experts will help find the correct part.
Learn More About the Perks of Picking Genuine Ford Parts?
Now, there's plenty of auto parts stores around New York, so you might rightly wonder, "Why come to Feduke Ford when I could just go to my local shop for parts?" Well, unlike the generic parts you'll find for sale at other auto parts stores, our genuine Ford parts are backed by the Original Equipment Manufacturer, meaning they're the same components used to produce your crossover, SUV or truck in the first place. Our genuine Ford parts are guaranteed to fit your vehicle, so there's no need to fret over functionality ever again.
Get in Touch with Our Parts Team or Place Your Order Online Today!
Got questions about our selection of Ford parts? Our team of parts experts is always on hand during normal business hours and eager to answer your questions. Or if you know exactly what you need, feel free to fill out the parts order form below, and we'll be in touch with your shortly to provide your crossover, SUV or truck with the parts it requires.